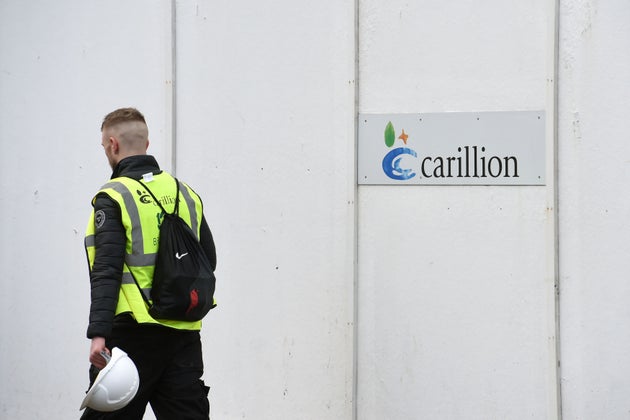 Brian Nelson shares his thoughts.
When challenged about the collapse of Carillion, Theresa May said her government wants "good quality public services, delivered at best value to the taxpayer". This has always been the Tory (and was erstwhile, sadly, Labour's) mantra to justify handing over £billions of public sector contracts to behemoth corporations such as Carillion, Virgin, Capita, G4S, or ATOS. Now their blind faith in the market to deliver essential public services has firmly hit the rocks with Carillion going bust and putting at risk hundreds of public (and private) sector jobs and services, ranging from school meals and cleaning to building hospitals and railways.
But long before Carillion issued its profits warnings last summer, alarm bells should have been ringing in government about the wisdom of the continuing wholesale privatisation of public services upon which we, and the nation, depend. Contract after contract has gone pear-shaped but the Tory dogma of 'public sector bad - private sector good' has driven them to ignore the risks and put more and more public sector work out to private tender.
For example, consider these examples against May's yardstick of "good quality public services, delivered at best value to the taxpayer":
- G4S: failed to deliver the security they had been contracted to provide for the London Olympics, so the army had to step in - at taxpayers' expense. [1]
- ATOS: had to step down a year early from its DWP Work Capability Assessment contract after wrongly judging thousands of people to be fit for work. [2]
- Virgin Care: holds over 400 NHS contracts worth £billions, yet its parent company is registered in the British Virgin Islands tax haven, so not only does it take a handsome profit from public sector work but it pays no tax on it in the UK. [3]
- Serco: falsely charged the Government for tagging thousands of criminals who were actually dead, imprisoned or non-existent. [4]
- A4e: staff prosecuted for making up scores of files, forging signatures and falsely claiming they had helped people find jobs through its DWP welfare-to-work contract. A4e made enough profits from public service work to pay its founder, Emma Harrison, £8.6 million in dividends in 2011. [5]
- Circle Health: after only three years Circle Health walked away from its ten-year contract to run Hinchingbrooke hospital and left the NHS to sort out its mess. [6]
- East Coast mainline: Despite massive government subsidies, two private rail operators, GNER and National Express, successively went bust trying to run the East Coast mainline, but when the publicly-owned Directly Operated Railways was created to keep the line running it was able to deliver millions of pounds in profits each year to the Treasury. Despite this public sector success story, the Tories re-privatised it - but now (three years early) Virgin/Stagecoach is walking away from this essential public transport service because it can't make a profit. [7]
What these failures (and many others too numerous to mention) tell me is that private companies are only interested in their profit margins and have no concern for the public services they run, nor for the people who use them, and in the worst cases they even dodge paying taxes which could be spent on cash-strapped services.
I first saw the writing on the wall back in the 1990s when outsourcing was in its infancy and a newly-appointed embryo facilities management company charged our district management a ludicrous £250 to move a small wall cabinet from one room to another. Mighty oaks trees from such tiny acorns grow and, as we are seeing with Carillion, the bigger they become the more damage they cause when they fall.
We are already seeing our vital public services decimated by austerity cuts, and these monster privatised facilities management companies threaten to put the final nail in their coffin - or has that been the Tory idea all along? [650]
Brian Nelson is a singer/songwriter based in Hull. He has written a number of songs about Hull's deep-sea trawling heritage, and also performs many songs relating to the struggle for social justice. Brian is a lifelong trade unionist, socialist and ARMs Yorkshire and Humber committee member using his musical talents to campaign against austerity.